Specialty Pole Classes
POLE CLASSIQUE, BOOTY CAMP, HANDSTANDS AND MORE!
Specialty classes are the perfect opportunity for you to expand your pole skillset. In these classes, you will perform a and workout to condition your body and your self-confidence. A specialty pole class at Flirt Fitness challenges you to become stronger in the areas you're interested in and helps you take your pole journey to the next level. We focus on movement, shape, strength, and balance to enhance your capabilities and prepare you for further advancement.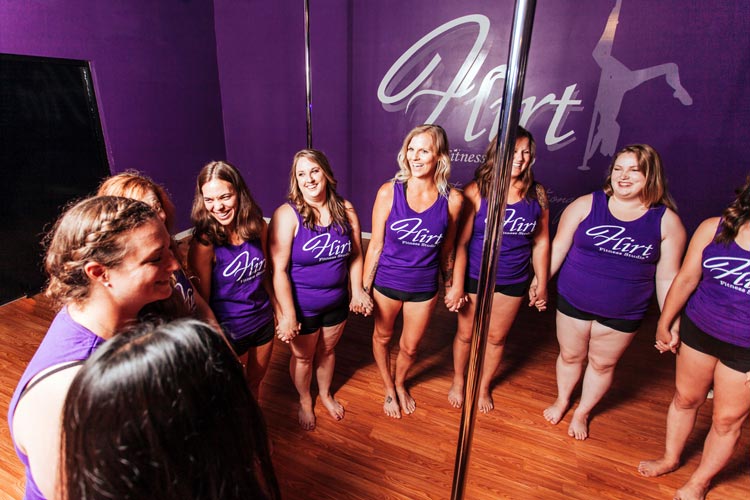 Our Specialty Classes
Pole Choreo
Booty Camp
Flirt Flow
Handstands
Pole Classique
Flirt Flexibility
Spin Pole
And more!
*Please note that some Specialty Classes require Level 1 of the Signature Class to be taken in order to participate.
Sign Up For A Specialty Class
TAKE YOUR POLE JOURNEY TO THE NEXT LEVEL!
Our specialty pole classes are the perfect opportunity for women looking to take their pole journey to the next level! Keep in mind that these classes are for the more experienced poler who has already participated in a Level 1 class. Check out our available classes below and sign up for one today. If you have any questions or concerns about anything you can contact us here. We can't wait for you to join the Flirt Fitness family, you'll be glad you did!
Follow Flirt Fitness Studio® for updates, workshops, events & more!