Private Pole Parties
BIRTHDAYS, BACHELORETTES, LADIES NIGHT, AND MORE!
Private parties at Flirt Fitness? , ladies night out, or a birthday bash… any reason will do! Join us at Flirt Fitness Studio® – you are guaranteed fun you'll never forget. Give your girlfriends the VIP treatment with a mini party or themed party of your choice!
Flirt Private Parties can be booked on Fridays from 5pm – 9pm and Saturdays from 12pm – 9pm. Alternate times available upon request based on room and staff availability. Please permit at least two weeks notice for alternate time requests. Contact us here with any questions or book your pole party below. We can't wait to celebrate with you!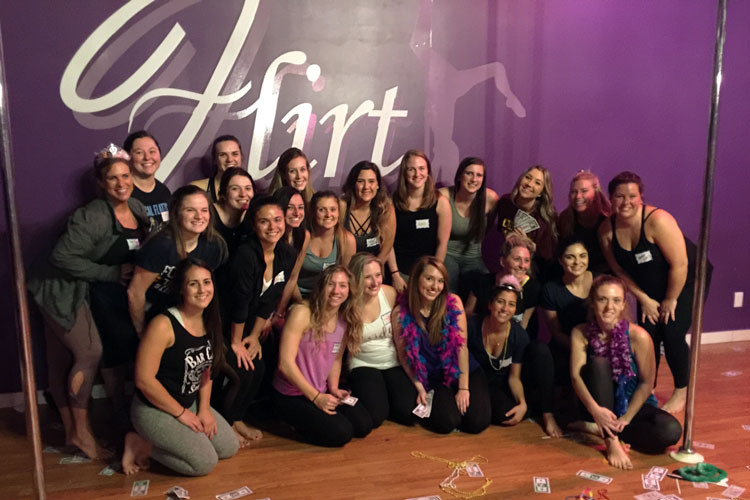 What To Expect at a Private Party
Your Flirt Fitness Studio® instructor will start by taking you through a high energy, fun warm up! She will then teach you and your fabulous friends a few pole moves and sassy floor work. You'll end your celebration by learning a signature party routine! You never know what kind of surprises are in store for your guest of honor.
Use your own playlist.
Choose your own theme.
Tailored to your party desires.
Private Party Pricing & Info
We allow you to use your own playlist (please submit via text or email prior to party date) and will do our best to accommodate any other plans you may have for your themed party! #THISISHOWWEFLIRT
50 Minute Party
Minimum of $203
*Minimum $100.00 non-refundable deposit required at time of booking
90 Minute Theme Party
Minimum of $390
*Minimum $200.00 non-refundable deposit required at time of booking
** All deposits and payments are non-refundable.
• $25 fee for booking within two weeks of party date.
• $50 fee for booking within 72 hours of party date.
• $25 fee for time change day of party.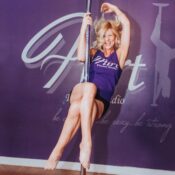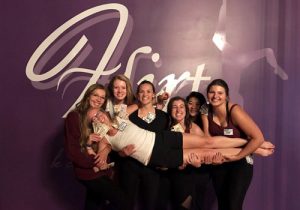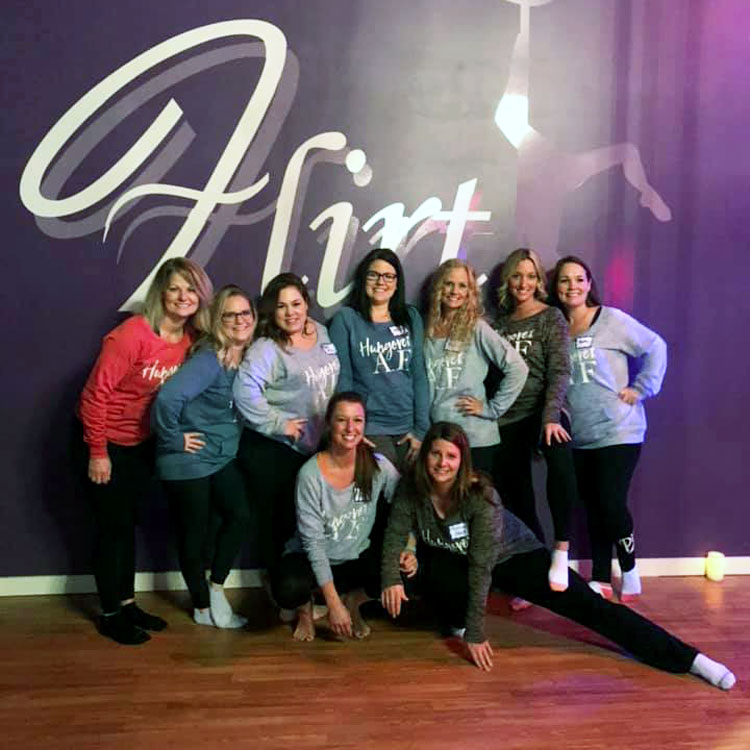 Book A Private Pole Party Today
TREAT YOUR GIRLFRIENDS TO A NIGHT OF SASSY FUN!
Bookings made within 2 weeks of the requested date will incur a $25 fee and bookings made within 72 hours of the requested date will incur a $50 fee. Our team will be in touch with you to confirm your selected party date and any special requests you may have. Get ready for a flirty night you and your girlfriends will never forget!
Follow Flirt Fitness Studio® for updates, workshops, events & more!