Flirt Fitness is a
ClubhouseSafe HavenCommunityFamily!
At Flirt Fitness Studio® we leave negativity at the door. We want our space to be a place where you come to relax and unwind with a supportive group of women who all share the same goal — to feel confident in their own skin. Our studio is not the place to just show up for classes, get your workout done and go home; we focus on with your classmates as well as healthy, strong bodies.
OUR VISION is to become every woman's most loved sanctuary. OUR MISSION: We create a nurturing safe haven and community where a woman can honor and celebrate her journey in fulfilling her purpose. Want to know more about us? Get in touch with our studios below to learn how you can become a part of a strong and supportive sisterhood of women. We are excited to meet you and can't wait for you to join the Flirt Fitness family!
What is Flirt Fitness all about?
Our focus at Flirt is to have all women that walk through the door feel like they are a part of something special. We want women to feel:
that they are part of a like minded group of women who loves them just the way they are.
that they are part of a fitness community that wants to see them grow in mind, body, and spirit.
that they are part of a sisterhood of women who want nothing but the best for each other.
About Amy O.
OWNER/FOUNDER OF FLIRT FITNESS STUDIO® GR & MK
Business Strategist for Female Entrepreneurs
Homeschool Mom / Mother of Two
Published Author
Owner & Founder of Life Redesigned
Owner & Founder of Flirt Fitness Studio®
Woman Empowerment Coach
Owner of Flirt Fitness Consulting
Owner of Flirt Fitness Franchising
Social Media Expert
Master Trainer with Pole Fitness Alliance
Pole Fitness Certified Levels 1,2,3,4
Certified Liquid Motion 1, 2 & Heels instructor
Certified Aerius Fitness Spin Pole Trainer
Certified DrumFit instructor
1st place Champion PSO Level 4 Entertainment 2016
2nd place Champion MNPC 2018
10+ years pole experience
If you're interested in learning more about us and want to become part of something special, contact either one of our studios. I look forward to you joining the Flirt Fitness family, can't wait to meet you!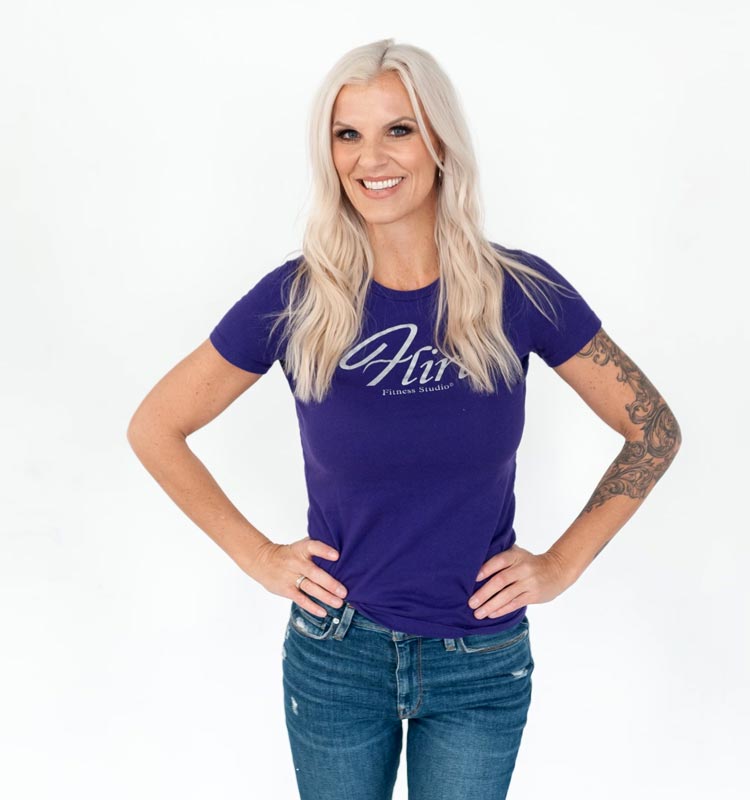 Follow Flirt Fitness Studio® for updates, workshops, events & more!