Pole Workshops
FINE TUNE YOUR POLE SKILLS WITH A GUIDED INSTRUCTION
We offer workshops for different levels of experience, whether you're a beginner or an advanced poler, we've got a workshop for you! Our guided instruction provides you with the skills necessary to advance in your pole journey.
For women currently enrolled in our Signature Classes, taking a workshop can help fast track your progress and get you where you want to be. For a beginner poler, a workshop can give you the confidence you need to get started on your pole journey. Whatever the reason, we're committed to providing you with the best around. *Some of our workshops are open for non students and friends, contact us here to learn more!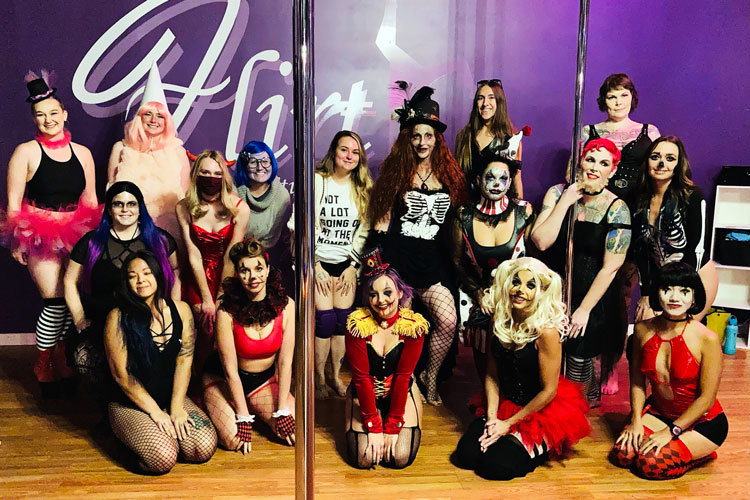 What To Expect at a Workshop?
Our guided instructions focus on choreography, floor work, transitioning on and off the pole, tricks and combos, etc. Be prepared to:
receive a great full-body workout.
learn some pole tricks that will impress your friends.
have a great time surrounded by a loving community of women!
Sign Up For a Workshop
EXPAND YOUR SKILLSET, YOU'LL BE GLAD YOU DID!
Can't find what you're looking for or have a question about a workshop? Contact us here! For upcoming pole jam dates, click the button below. Become part of our awesome community of women, we can't wait for you to join the Flirt Fitness family!
Follow Flirt Fitness Studio® for updates, workshops, events & more!