Signature Classes
FROM LEVEL 1 TO ELITE!
We strongly believe that 8-week sessions are the right length of time for you to correctly and safely advance to the next level. In our 90-minute Signature Pole Classes, 10 or more pole tricks are taught along with a routine and several transitional moves. In addition to learning tricks, you perform a full body warm-up and workout to condition your body and your self-confidence, along with learning !
We recommend a full 90-minutes of "me time" so you can unwind and let go of stress! Classes typically consist of 10 women (plus or minus a few); made up of your class sisters and an instructor. Your instructor is there to ensure safety and proper technique and your class sisters are there to provide moral support and cheer you on as you develop your skill. Get in touch with us below to learn more about the benefits of a pole workout!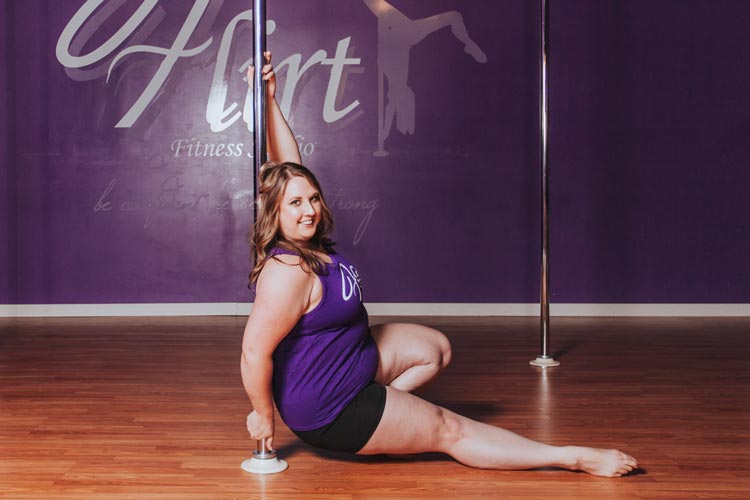 Pole Classes: Levels 1-10
Level 1: Pole Kittens
Level 2: Pole Princesses
Level 3: Pole Goddesses
Level 4: Pole Sirens
Level 5: Pole Vixens
Level 6: Pole Masters
Level 7: Pole Hottie Degree
Level 8: Pole Royals
Level 9: Pole Teasers
Level 10: Pole Flirts
*Elite Class and Competition Class follows these levels. These classes are ongoing and teach competition flows, combos, and tricks!
Pricing
First Class – $225.00
Second & Third Class – $150.00
Intro Class – $30.00
*Session classes are $225. Receive a discount when you sign up for multiple classes. All classes must run in the same 8-week session.
No "Drop-In" Policy
Each of our Signature Pole Classes is progressive upon the last. We don't offer just "beginner", "intermediate", and "advanced" classes; We have 10 levels of progression, with 8 classes in each level (per our 8-week session). We have designed the classes so that you learn proper technique while building muscle that will help you advance through the increasingly difficult progression.
At Flirt Fitness Studio®, we believe in community! We want every woman to feel comfortable in her own skin and to love her body just as it is.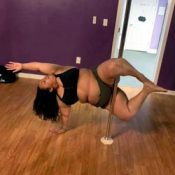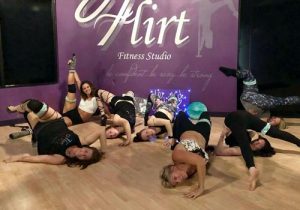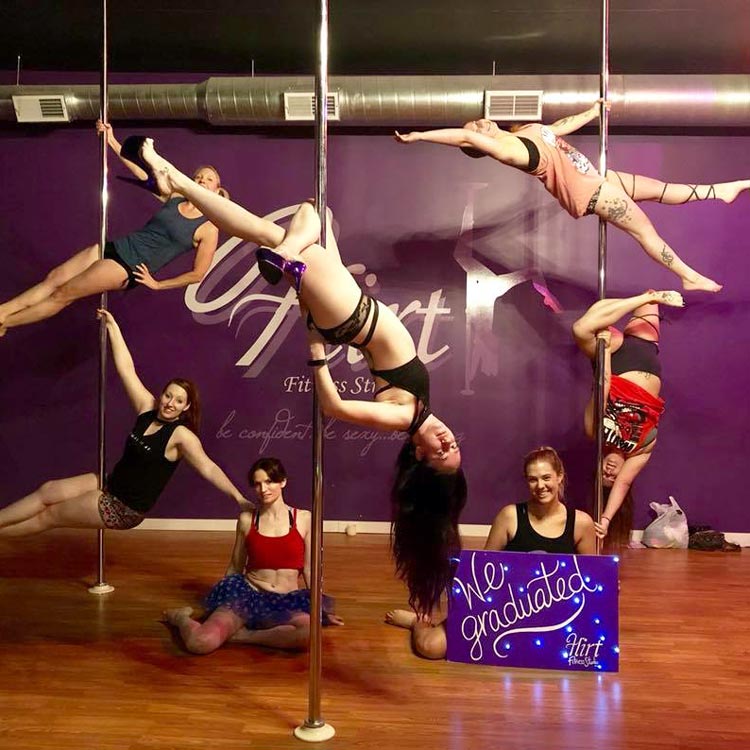 Sign Up For Our Session Classes
JOIN OUR 8 WEEK SESSION CLASSES TODAY!
Our 8 week session classes are the perfect opportunity for you to become part of a sisterhood of women who support one another — all while receiving a kick butt pole workout! Sign up for one of our available classes below. If you have any questions or concerns about anything you can contact us here. We can't wait for you to join the Flirt Fitness family, you'll be glad you did!
Follow Flirt Fitness Studio® for updates, workshops, events & more!