Instructor Certification with Pole Fitness Alliance
BECOME CERTIFIED TO TEACH POLE FITNESS!
Would you like to become a certified instructor for pole fitness? Pole Fitness Alliance (PFA)began providing Beginner through Advanced pole teacher trainings across the U.S.A. and Mexico in 2009. Since that time, we have developed an Advanced Training and a group of Master Trainers. PFA is working with other pole training programs across the country to provide instructors with a National Certification Exam, as well as working with a Non-Profit Organization to set industry standards for pole fitness classes, pole dance schools, and studios across the country.
We are active in the Pole Dance Community, the Pole Fitness Alliance, the American Council on Exercise, and the Aerobics and Fitness Association of America. You will receive continuing education credits for the PFA, ACE, and AFAA when you attend one of our Pole Fitness Instructor Training courses.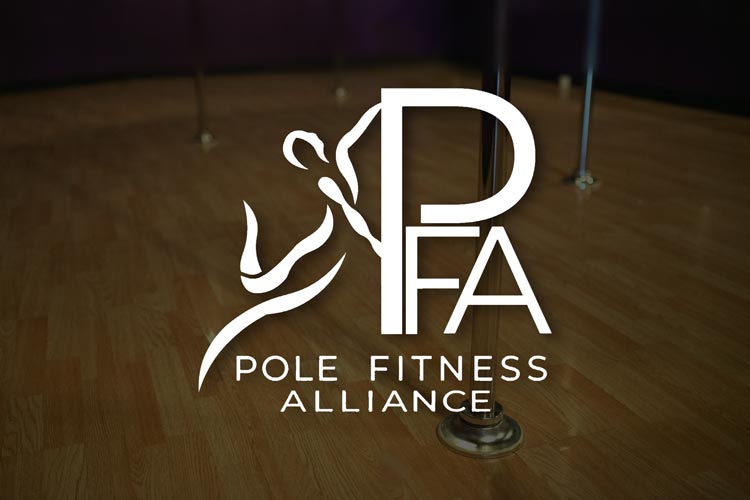 Steps to Become a Certified Instructor
Pole fitness instructor certification gives you the eligibility to work full-time at pole studios across the country. The demand for instructors is on the rise and pole studios are opening up every week. If you become a certified instructor, it can be a rewarding experience, you just have to take the necessary steps to get started on your journey.
Prepare For Certification.
Sign Up For Pole Instructor Training.
Audition At Pole Fitness Studios.
Why I Became a Certified Instructor
AMY'S EXPERIENCE WITH POLE FITNESS ALLIANCE
In 2018, I was able to personally and individually work with almost 30 people in various levels of Pole Certifications through Pole Fitness Alliance. I am so proud of all of my students and all of their hard work! I have been with this company almost as long as I have been open for business with Flirt Fitness Studio®. I am honored to have worked collaboratively with the owners on certain projects – one being their highest level of certification: a Level 4 Acro Cert (which 4 of our Flirt members have – and are a member of the few that made it!). I absolutely love being a Master Trainer with this company and feel we are blessed to have the space and expertise right at our back door and online.
Thank you @rebekah_polemoves for taking a chance on me so long ago and for continuing to give me this opportunity to share my passion for something that I absolutely love! Sign up today and choose me as your Master Trainer! I also offer live trainings at my studio in MI and will travel to you to certify your staff! Email me at amypolemoves@gmail.com. I can't wait to hear from you!
Follow Flirt Fitness Studio® for updates, workshops, events & more!