Franchise Opportunities
FRANCHISE A FLIRT FITNESS STUDIO®
Many places can provide you a franchise system. Many places can provide you a great environment. Not many places can provide you both the system and the environment. There are hundreds of pole fitness studios across the country but very few are actually profitable. We believe that as much as a franchise gives you the system to success, that is only half of the equation. The other half is the environment that allows women to thrive in a safe place.
Get in touch with us below to learn more about owning and operating your very own Flirt Fitness Studio®. We look forward to connecting with you!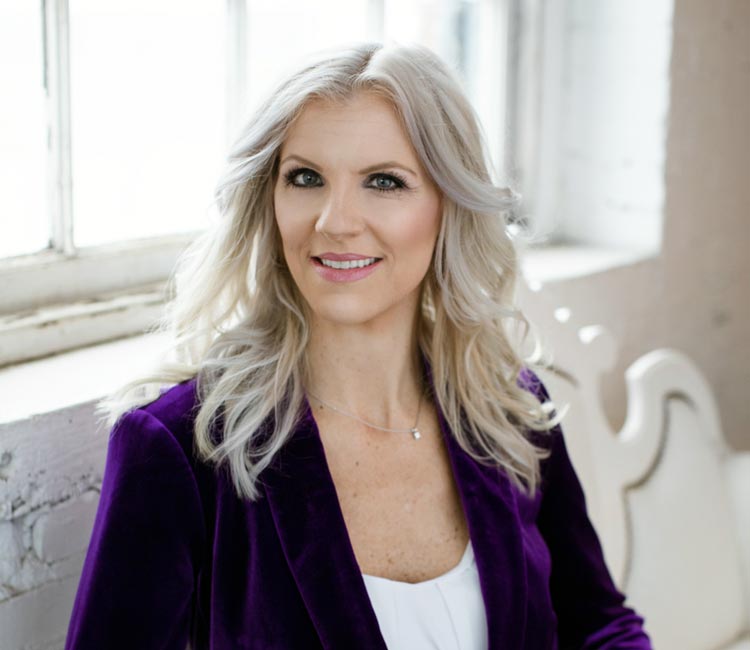 Why Franchise With Flirt Fitness?
We have talked to many pole studios, been involved in owners conferences and assisted in guidance for many studios across the country. There is one common question we are asked, "How can we turn a profit?" We are not only profitable, but we have been from the very first year of business!
We have found the key to profitability in pole fitness. Flirt Fitness pole studios offer franchisees:
a turnkey pole fitness studio.
an environment dedicated to empowering women.
a passion for serving women of all shapes and sizes.
We're a Safe Place For Women
A LOVING, NURTURING COMMUNITY & SISTERHOOD
Our environment is the #1 reason our clients keep coming back. Yes, we provide a great workout. Yes, we provide ambiance. Yes, we provide a solid system for profitability; however, time and time again, we hear that the environment is what keeps loyal clients.
With over 92% retention, the numbers are the proof. We provide a safe place for women to be themselves, to feel comfortable with who they are in their own skin, and to support their goals and aspirations of feeling confident. At Flirt Fitness Studio®, we watch women grow into individuals they always knew they were on the inside.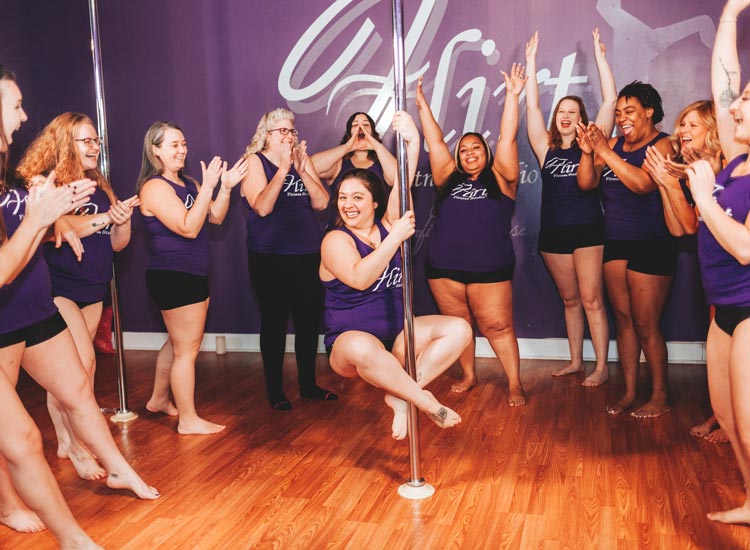 See What The Pros Are Saying
HONEST TESTIMONIALS FROM POLE INDUSTRY LEADERS
I've had the pleasure of working with a Flirt fitness for a couple years now. The studio is a professional, well run, clean, warm and friendly environment. There are several large rooms, tall poles, extra workout options and areas, full length mirrors, and a welcoming reception are for students. The management is courteous, professional, and knowledgeable. They take the time to learn on a personal level which is invaluable in our industry. Continuing to learn and grow, and passing that knowledge to the students, has been a long tradition and one of the most respected qualities of this business. Highly recommended!
Holy $*%*@#! In 11 years of pole dancing, few studios have welcomed me into their hearts the way Flirt did! Every student, manager and instructor I encountered was full of a genuine kindness that only Michigan can offer. Amy went FAR above and beyond to make my stay fun and PROFITABLE. As a one woman business, there's nothing more I could have asked for.
I had the pleasure of teaching workshops at Flirt Fitness Byron Center. The studio owner, Amy, is an absolute doll and was a gracious and hospitable host. I have visited studios on every continent and I can honestly say that she has created one of the warmest, most welcoming spaces I've yet to encounter. And that shows in the clientele that is attracted to Flirt Fitness. The student and instructors were focused and hard working while still fun and supportive of each other. It was truly a place of community and I look forward to my return.
Follow Flirt Fitness Studio® for updates, workshops, events & more!